Do You Want to Explore A New Way to Move Toward God?
God embraces our imperfections; it's time for us to stop letting them hold us back from approaching Him.
How to Pray: Get Started With A Daily Prayer Routine
One of the most valuable things we can give to God is our attention. But for some of us, the process of establishing a relationship is overwhelming. We take the fear out of prayer and help give you the confidence to approach your creator.
What is Prayer?
The purpose of prayer is to establish a relationship with God. There are no rules or perfect steps to this process. All you have to do is start.
But it's natural for us humans to have questions about prayer, including:
– How to Pray to Jesus?
– How to Pray According to the Bible?
– How to Pray as a Christian?
– How to pray to God for Help?
– How to start Praying as a Beginner?
– How long should Prayer take?
– What do you say when you pray?
Our goal is to help you better understand prayer and to answer these and other important questions about it.
Here are a few other basic facts about prayer you should understand.
Prayer is not Denominational:
No matter what your background is, prayer is for you. We start with 10 Minute Prayer because it is online and simple.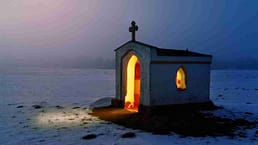 Why How Long Does Prayer Take?
Daily Prayer typically takes about 15-20 minutes of your day. Five minutes of prayer is 100% better than none.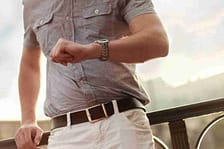 How Do You Get Started with Prayer?
We highly recommend starting your day out with prayer, in a place with minimum distractions, and before email, text, etc.
Not a morning person?
Does being a night owl make you feel guilty about morning prayer? It OK, there is evening prayer, or morning prayer later.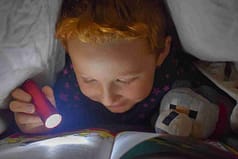 What Happens When You Pray?
The ultimate goal of praying is to establish a relationship with God. This unique relationship between him and you is one only you can control. God is always willing to listen to us, and so long as we are reaching out to Him, we are making an effort to create a relationship. Of course, sometimes life gets in the way of our Daily Prayer routine.
But remember, God knows all and understands our limitations. He knows you have a job and a family. So, don't avoid praying to him simply because you missed your morning session, for example.
All you have to do is pick a place and time, and he'll be there ready to listen to you.
Keep in mind, it's common for our prayer time to be interrupted by external events and distractions. That's ok. Give yourself kindness and grace, not anger or frustration. Practicing kindness is a part of prayer.
As you continue this practice, you'll draw closer to God through prayer and experience His peace and grace in your life.
Don't Miss Your Opportunity to Learn How to Pray
When you're ready to make the most out of every prayer session, we're here to help.
Some Practical Tips
1. God is more practical than you.
He understands you have work and family
2. Pick a place and time
Any place and time are best, just pick one and start.
3. Response to interruptions with kindness
When your prayer time is interrupted, and it will be, respond with kindness, not anger or frustration. Practicing kindness is part of prayer.
Some other Resources
Follow us for more free resources to learn how to pray and establish your relationship with God.
A solid overview of the Daily Office Prayer. They provide a Daily Office Booklet, the video explains
A great guide to the Daily Office and a very thoughtful and comforting video about prayer.
A Catholic Guide to Prayer. Also, take a look at the video, a very down-to-earth video, answering tough questions.
The Who, What, When, Where, and How of prayer. Also a well-developed video about Journalling.
This is a guide to Effective Prayer is a great way to start, similar to the 7 Minutes with God.
What Is Prayer? Why Should You Pray? What Should You Pray For? What Will Happen When You Pray? Ways to Develop Your Prayer Life
Some FAQs
How to Pray to Jesus?
God is always listening. God is not too busy. Prayer is a conversation; Jesus wants your attention, he can handle the rest.
How to Pray According to the Bible?
Psalm 55:15 " Call upon Me in the day of trouble; I will deliver you, and you shall glorify Me." God knows when things are going well, it is then we will ignore him. Find him in the troubled times, and hold onto him in the pleasant times.
How to Pray as a Christian?
1 Thessalonians 5:17 "Pray without ceasing," means talking to God at the moment. Ask God about the little things during the day, don't wait until 'prayer time.'
How to pray to God for Help?
Isaiah 41:13 'For I am the Lord your God who takes hold of your right hand and says to you, Do not fear; I will help you.' So to pray for help, ask, reach out your hand and ask for help. It is that simple.
How should a beginner pray?
The beginning is always the hard part of any healthy habit. But, just like exercise, start with a crawl, walk, and run. Start, then fail, then forget, then start again. Soon it will become a part of your healthy relationship with God.
How long should Prayer take?
In the beginning, 10 minutes is a great goal. However, you will do more of the talking in time, and it can take between 10-25 minutes.
What do you say when you pray?
You will find yourself reading the daily bible selections the most when you start. You will then talk mostly about how you need help, which is appropriate. Then say what is one your heart, even if you are angry or confused; God wants the truth, not a story we think he wants to hear.
How to Prayer, I am not a Morning person
God knows your mornings can be difficult. Say and simple "Good Morning God' when you get up. Pray during your 'prime time. Pray before you go to the bed, maybe at midnight; find a time best for you.