Tony & Maureen Kaiser have a local ministry, that they deliver gifts of plants to local homes along with a note, see below.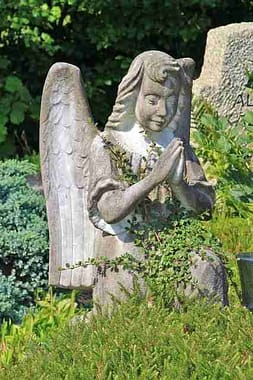 Prayer and Plant: We have 29 homes on our block in Queens village. Each home received a copy of this letter, along with a plant. The feedback was excellent. Ongoing efforts to bless each home via prayer-walking and warm daily greetings whenever possible.
Dear Neighbor,
This note is from Tony & Maureen Kaiser of 90-28 218 Street. It is our hope and prayer that you and your entire household are safe from the coronavirus.
The enclosed plant is a reminder that "new life" springs up around us. Give it a little water and sunlight and watch it bloom!
If you need food we will gladly share with you what provisions we have on hand. Just knock on our door, or give us a call: 718-776-6413.
If you want/need prayer – especially during this most trying time – please write out your requests and put it in our mailbox. It is not necessary to leave your name.
– – – – – – – – – – – – – – – – – – – – – – – – – – – – – – – – – – – – – – – – – – – – – – – – – – –
PRAYER REQUEST
REQUEST PRAYER SUPPORT FOR:______________________________________________________