Do you believe in Resurrection?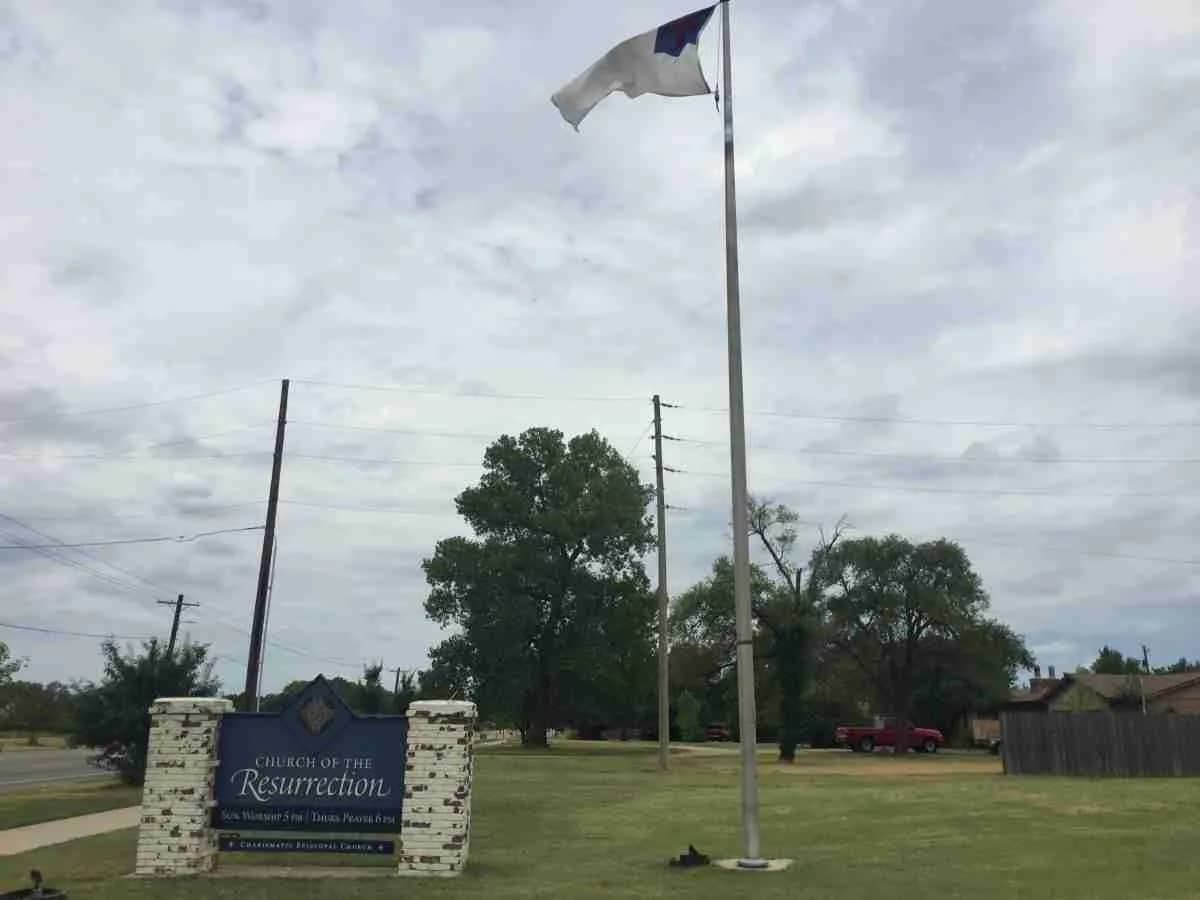 Do you believe in Resurrection?
In 2006 or 2007, I became a Bishop Davidson's council member and joined many other talented men to serve in that capacity. Among them was Father Terry Hedrick, who was working on his Ph.D., and I found him to be a wise and faithful Christian brother. Although we served together for many years, I was consecrated in March of 2018, when the Mid-Atlantic Diocese was once again established as separate from the Central Diocese; I had previously never been to Wichita or the Church of the Resurrection. Moving forward to June of this year, I had an opportunity to travel to Wichita, Kansas, and was asked by Father Terry to come by and see the church he founded in 1998. As I drove into the church of the Resurrection parking lot, I was quickly impressed by their sign and the outward presentation of this Charismatic Episcopal Church. It was well kept and manicured that spoke to the observer passing by that it was a living and present church.
 As Father Terry and I toured the property, the thoughtfulness and care given to the entire property became more apparent, from the library and greeting desk to the tastefully appointed nave.  As a community of new life people, resurrection people, they want many to experience freedom and new life that is to be found in Christ and His Church alone!  The various rooms and spaces spoke of the intentionality of these people of God, and it was clear to me that they were serving body.  Father Terry explained that they did not need to re-invent ministries.  If a local ministry was already serving the kingdom, they were happy to support them, and they have!  They have an anointing in teaching and giving, as demonstrated through many local outreaches, and in serving the Charismatic Episcopal Church in many ways.  As Father Terry is a member of our North American Theological Commission, The central Diocese Bishop's Council, has lent much support in the development of our catechism and, most lately, along with Mr. Terry Cornett, written a student and teacher's guide for the catechism, Foundations of the Faith.  If that were not enough, they have been very generous to our works in Africa in terms of finances and educational support.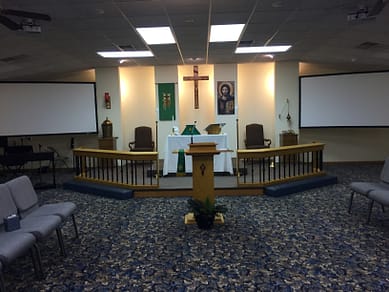 In 1998 this parish began in the living room of the Hedrick's home with the maxim "Servants of the Servants of God." As I have been privileged to see many CEC churches, I found the Church of the Resurrection to be a fine example of what I believe the Lord wants to display through our communion, and I would add that I could see myself worshiping there. Some churches greatly affect the whole body of Christ without much fanfare or acknowledgment, and this is true of these fine people and as well true of the entire Central Diocese.
Bishop Rob Northwood